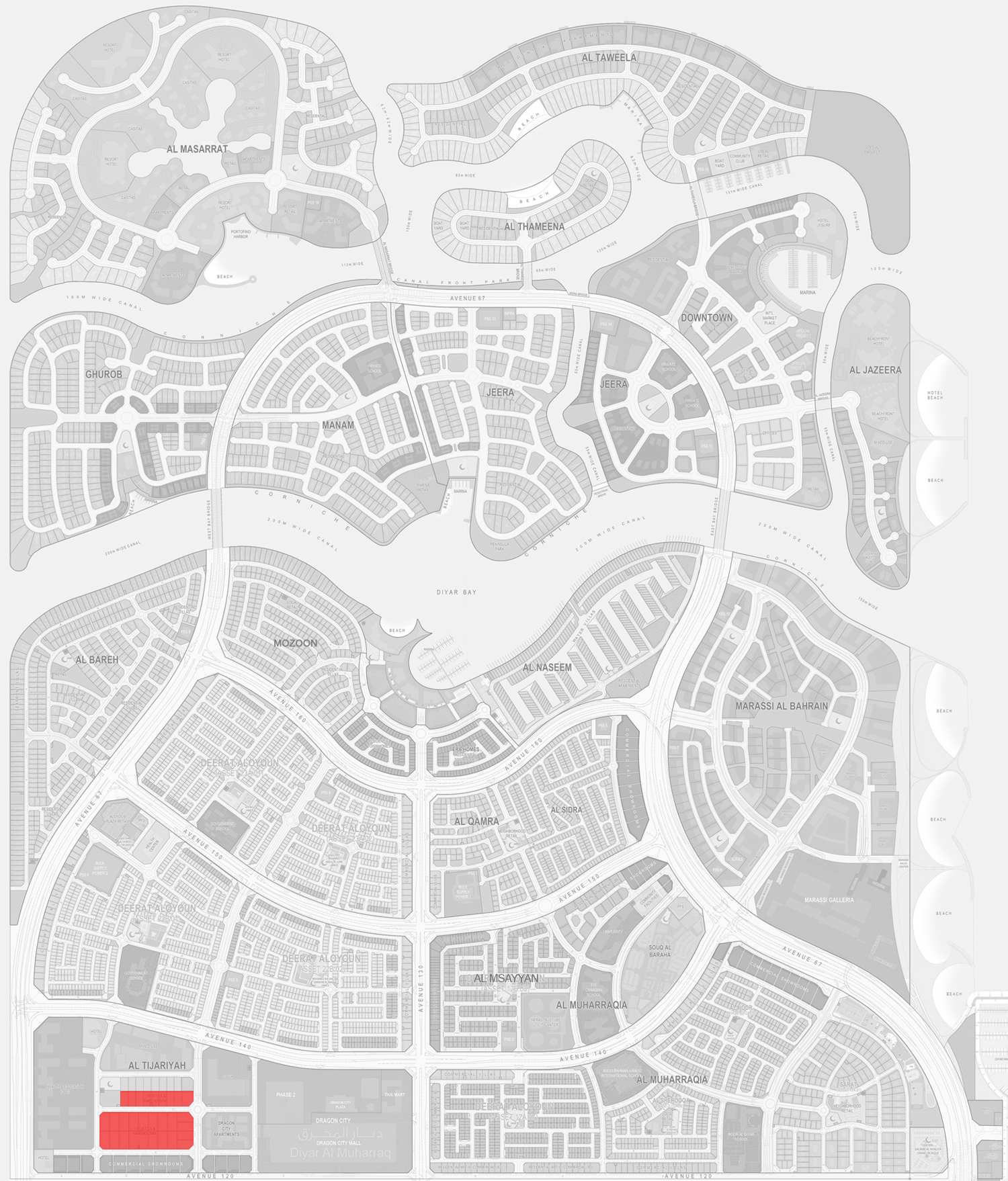 Warehousing Plots
Diyar Al Muharraq offers a strong line up of investment prospects through its emerging commercial hub, with solutions ranging from warehousing and logistics to retail spaces. The warehousing plots are readily available for investment under freehold ownership with zero registration fees. The plots are ideal for international business set up and are designed to cater to light industries, logistics and warehousing.
Industry and Trade Hub
The warehousing plots are strategically positioned within Diyar Al Muharraq's Business Park, possessing innovative infrastructure and excellent amenities, making them ideal for office spaces, workshops, warehouses, logistics and other enterprises.
The plots benefit from close proximity to Dragon City Bahrain, and are linked by the islands' efficient road network to core areas such as Bahrain International Airport and Khalifa bin Salman Port for swift logistical operations.
Plot Location and Size
Located South West of Diyar Al Muharraq, the warehousing plots are located within the enterprise and logistics district making them ideal for a variety of business ventures, such as workshops or warehouses.
Offering lands ranging from 1,239 to 2,046 sqm, the warehousing plots are fit to accommodate many business needs, at competitive prices with freehold ownership.
Amenities
Conveniently located in Diyar Al Muharraq's Business Park, near the main entrance to the city, the warehousing plots are located close to hospitals, clinics, hotels and mosques and provide easy access to the main highway networks and malls such as Marassi Al Bahrain, Souq Al Baraha and ThaiMart.