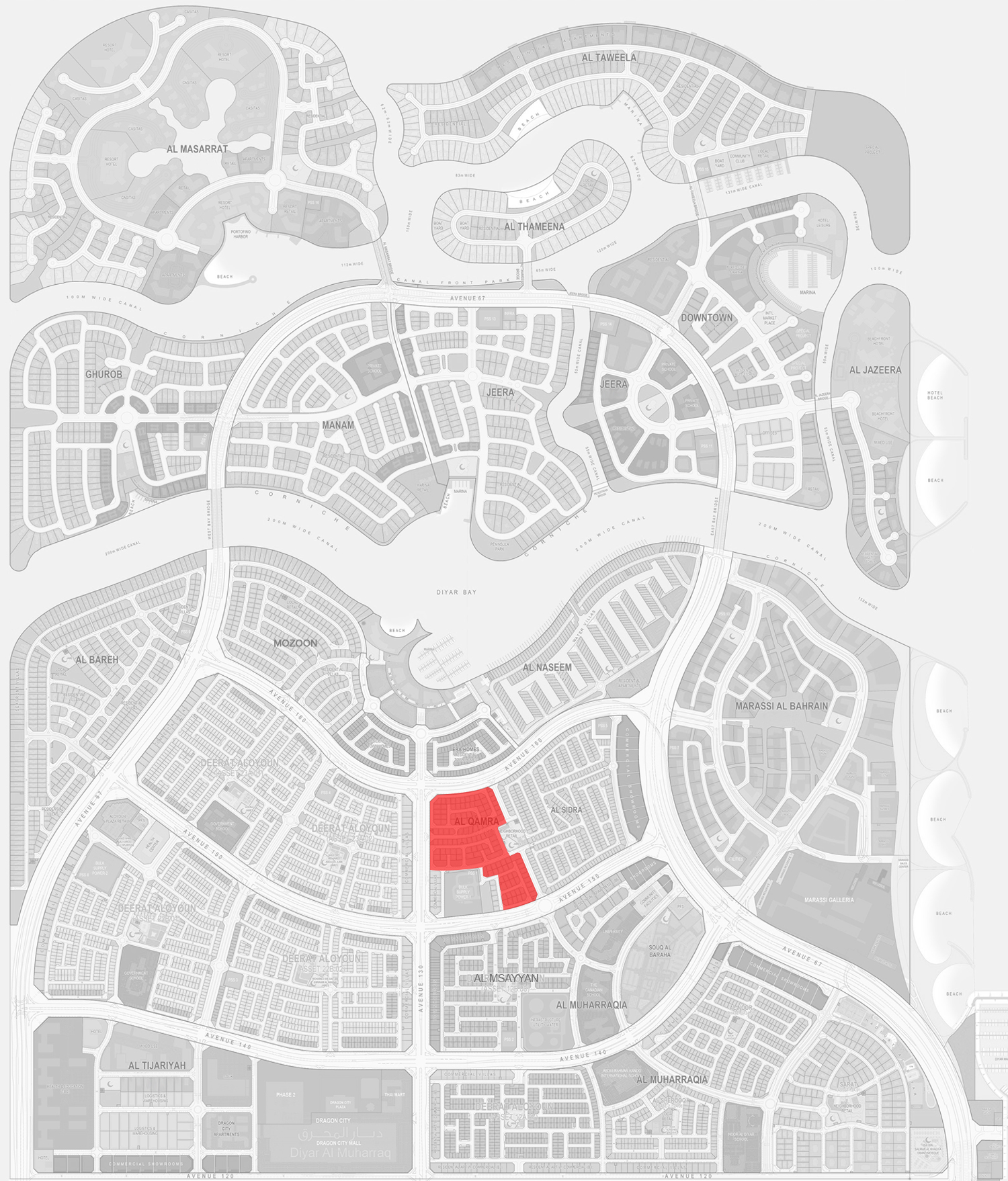 Al Qamra
Diyar Al Muharraq integrated every aspect that contributes to a sustainable township through developments designed for families and businesses. Al Qamra, which was designed for families with easy access to various amenities and facilities, is now inhabited by satisfied residents who are currently part of the growing and expanding mixed-use development.
Location: Welcoming Neighborhood and Nearby Amenities
Al Qamra is located at the heart of Diyar Al Muharraq, in a location that combines connectivity and convenience.
Presently, home owners and families enjoy living in their dream homes in a welcoming neighborhood close to the islands' best attractions and amenities. The waterfront Marassi Al Bahrain, featuring Diyar's longest beach, is within walking distance, while the retail delights of Dragon City Bahrain are only a few minutes away.
Residential Plots: Sizes and Accessibility
Residents of Al Qamra inhabit 131 plots acquired as freehold with sizes ranging from 300 to 812 SQM. Families can enjoy a quick walk to the beach, water sports, recreational activities and have delicious meals at one of the dining outlets nearby.
Al Qamra caters to both locals and expatriates in the Kingdom of Bahrain and is an example of the diversity of residential offerings that are encompassed within the Diyar Al Muharraq masterplan. The project provides plot owners network infrastructure, including roads, electricity, water, drainage and telecommunications.