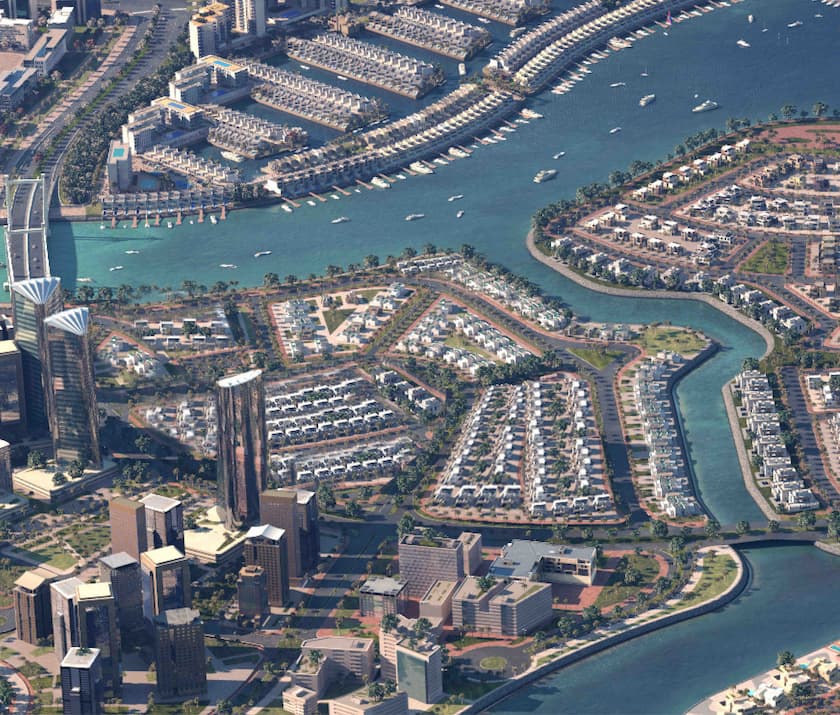 The North Islands
The North Islands – the newest addition to the stunning Diyar Al Muharraq development – will guarantee an exceptional lifestyle for residents. You'll love its wide range of residential spaces and beautiful waterfront properties that could be your dream home.
The location is highly desirable and includes premium retail outlets, high-end amenities and world-class educational institutions at your doorstep. These services have been curated to provide the utmost comfort and convenience for the residents.
Perhaps, what truly makes the North Islands unique is the breathtaking sea view.
Wake up each day to the soothing sounds of the ocean and enjoy the serenity of seaside living.
The variety of residential plots caters to every preference. There is something for everyone – whether you're looking for a cozy home or a spacious villa.
At the North Islands, you can enjoy an unparalleled lifestyle and be a part of an idyllic community.
Al Wasem – Seafront and Inner Residential Plots
Al Wasem is the first project in the North Islands that provides residential plots of different sizes. It includes 58 exclusive waterfront plots that have sizes starting from 360 square meters. These plots offer breathtaking sea views every morning. Additionally, there are 79 inner residential plots with sizes starting from approximately 300 square meters.
The design of each plot makes it effortless to build your dream home.
Along with exceptional residential land offerings, Al Wasem provides a mosque, facilities and amenities to enhance your lifestyle experience in the North Islands and a community centre with everything you need to relax, unwind, stay active, and keep fit.